"In the night": il nuovo video di The Weeknd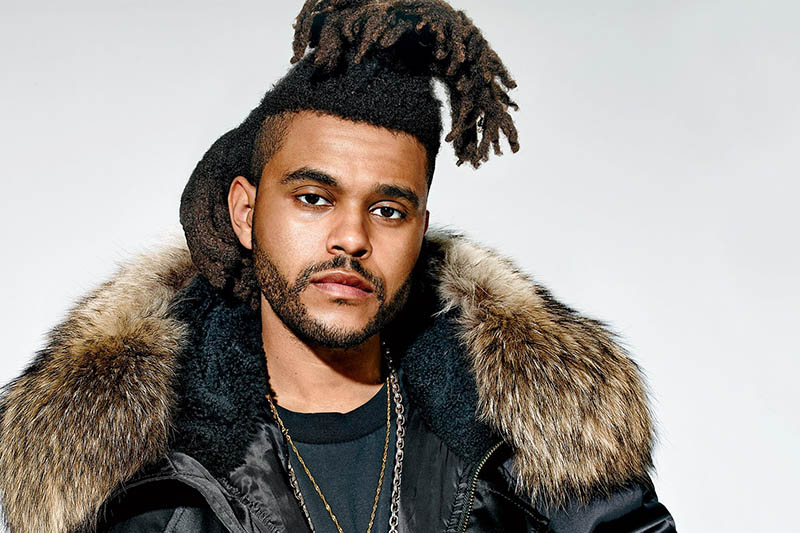 L'instancabile Abel Tesfaye, alias The Weeknd, ha pubblicato il nuovo video di "In the night", terzo singolo estratto dall'album "Beauty Behind the madness".
Il video di ben 6 minuti, diretto da BRTHR, e prodotto da Sara Greco per LEGS MEDIA, è stato girato a Brooklyn.
L'album "Beauty Behind the Madness", è stato preceduto da tre mixtape racchiusi nella raccolta "Trilogy" del 2012, e da "Kissland" del 2013, un disco che vi consiglio di ascoltare soprattutto per i brani "Belong to the World", "Odd Look" e "Pretty".

"In the night" – Testo (Lyrics)
All alone she was living
In a world without an end or beginning
Babygirl was living life for the feeling
But I don't mind, I don't mind
And all the wrongs she committed
She was numb and she was so co-dependent
She was young and all she had was the city
But I don't mind, I don't mind
And I know that she's capable of anything, it's riveting
But when you wake up she's always gone, gone, gone
In the night she hears him calling
In the night she's dancing to relieve the pain
She'll never walk away (I don't think you understand)
In the night when she comes crawling
Dollar bills and tears keep falling down her face
She'll never walk away (I don't think you understand)
He sang a song when he did it
He was cold and he was so unforgiving
Now she dances to the song on the minute
Yeah, all the time, all the time
It make her weak when she hear it
And it got her on her knees like religion
She was young and she was forced to be a woman
Yeah, all the time, all the time
And I know that she's capable of anything, it's riveting
But when you wake up she's always gone, gone, gone
In the night she hears him calling
In the night she's dancing to relieve the pain
She'll never walk away (I don't think you understand)
In the night when she comes crawling
Dollar bills and tears keep falling down her face
She'll never walk away (I don't think you understand)
I don't think you understand…
In the night she hears him calling
In the night she's dancing to relieve the pain
She'll never walk away (I don't think you understand)
In the night when she comes crawling
Dollar bills and tears keep falling down her face
She'll never walk away (I don't think you understand)
"Beauty Behind the Madness" – TrackList e Cover
Real Life – 3:43

Losers (featuring Labrinth) – 4:41

Tell Your Friends – 5:34

Often – 4:09

The Hills – 4:02

Acquainted – 5:48

Can't Feel My Face – 3:33

Shameless – 4:13

Earned It (Fifty Shades of Grey) – 4:37

In the Night – 3:55

As You Are – 5:40

Dark Times (featuring Ed Sheeran) – 4:20

Prisoner (featuring Lana Del Rey) – 4:34

Angel – 6:17