Fleur East: online il video di "More an More" (Day in LA)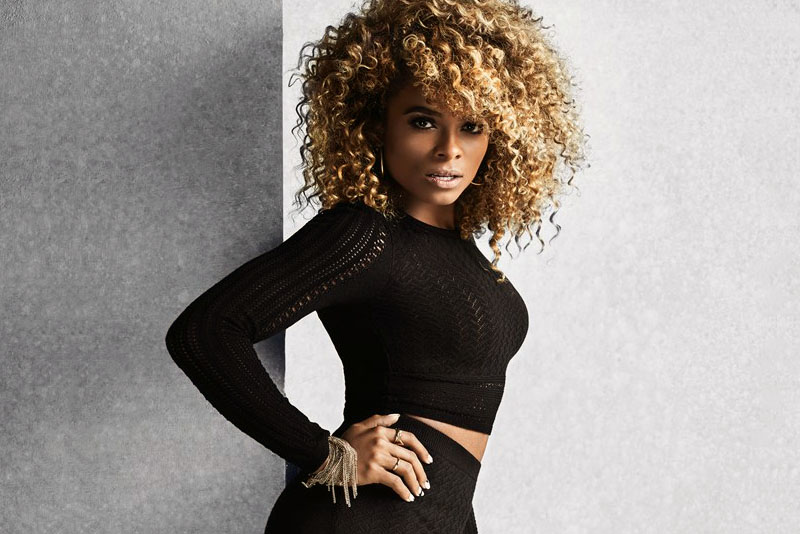 E' stato rilasciato online sul canale Youtube, il video di "More and More", il nuovo singolo di Fleur East tratto dal suo album d'esordio "Love, Sax and Flashbacks" pubblicato il 4 dicembre 2015.
Dopo il successo ottenuto con il brano "Sax", la giovane cantante e ballerina britannica venuta alla ribalta con la partecipazione a X-Factor UK, ci riprova con una nuova hit funky che le darà ancora soddisfazioni.
Nel video vediamo Fleur circondata da una bellissima location californiana mentre trascorre una meravigliosa e spensierata giornata all'insegna del divertimento.
"More and More" – Testo (Lyrics) e Cover (Singolo)
Hey, okay
Na, na, na
They say love can't lift you up no more
But boy you lift me like a major chord
They say our love's going to lead to misery
But baby, that don't sound like you and me
When you're touching me, my heart, it comes alive
All night (all night) all night
And you're the only one cause boy you do me right
All night (all night) all night
Shut up and let me say it
Ain't no need to complicate it
I just wanna be your baby
Every day I love you more and more
After what we started
You're my never ending party
Everything I want, you got it
Every day I love you more and more
Oh, you know, you know, you know
I love you more and more, more and more baby
Oh, you know, you know, you know
I love you more and more, more and more baby
(Let's go)
Before you my whole life was out of key
Now my heart it hears a symphony (my jam)
Although I tried, I couldn't find my favorite song
That I just wanna play you all night long
When you're touching me, my heart, it comes alive
All night (all night) all night (all night)
And you're the only one cause boy you do me right
All night (all night) all night
(Come on)
Shut up and let me say it
Ain't no need to complicate it
I just wanna be your baby
Every day I love you more and more
After what we started
You're my never ending party
Everything I want, you got it
Every day I love you more and more
Oh, you know, you know, you know
I love you more and more, more and more baby
Oh, you know, you know, you know
I love you more and more, more and more baby
You're going straight to my head
(Answer, boy your answer)
What I want, boy you got it
(Can't get enough, I can't get enough)
Come on
Shut up and let me say it
Ain't no need to complicate it
I just wanna be your baby
Every day I love you more and more
After what we started
You're my never ending party
Everything I want, you got it
Every day I love you more and more
Oh, you know, you know, you know
I love you more and more, more and more baby
Oh, you know, you know, you know
I love you more and more, more and more baby
When I'm low, it's alright
You take me up so high
And I love it
Every day I love you more and more
When I'm low, it's alright
You take me up so high
And I love it
Every day I love you more and more
When I'm low, it's alright
You take me up so high
And I love it
Every day I love you more and more