Glass Animals: online il video ufficiale di "Youth"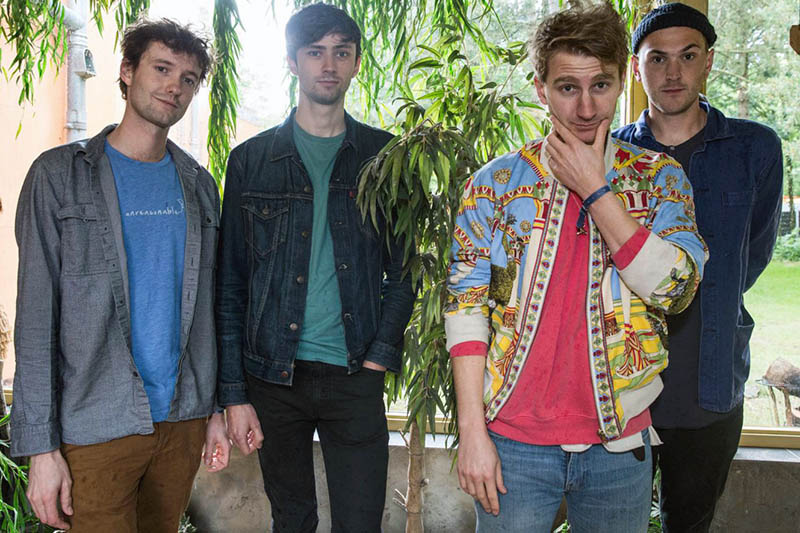 E' online il video di "Youth", il secondo singolo ufficiale dei Glass Animals tratto dall'album "How To Be A Human Being" (Caroline Records), in uscita il prossimo 26 agosto.
La band Indie-Pop inglese, continua la promozione del suo secondo album, proponendo i suoi brani uno dopo l'altro come episodi di una miniserie TV.
La storia è iniziata con la clip del primo singolo "Life Itself", in cui un bambino preso in ostaggio riesce a fuggire, mentre una cameriera presumibilmente la sua mamma, lavora in una tavola calda.
Il filmato finisce con il bambino che vaga lungo una strada polverosa, scena con cui inizia il video di "Youth".
La cameriera intanto, seguendo ricordi e intuizioni, cerca freneticamente il bambino senza trovarlo.
"Life Itself" – VIDEO
La copertina di "How To Be A Human Being" è un ritratto Technicolor tipo poster di film vecchia scuola, di undici personaggi tra cui un giocatore di basket, un ragazzo su un triciclo, un uomo in una speedo, che appariranno via via nei video musicali.
[cbtabs][cbtab title="Life Itself – Cover (Singolo)"]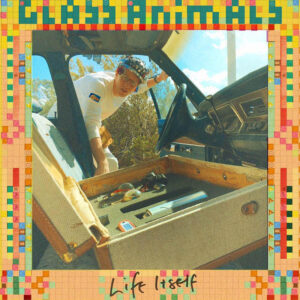 [/cbtab][cbtab title="Life Itself – Testo (Lyrics)"]
[Verse 1]
Daddy was dumb, said that I'd be something special
Brought me up tough but I was a gentle human
Said that he loved each of my two million freckles
When I grew up was gonna be a superstar
[Pre-Chorus]
I can't get a job so I live with my mom
I take her money but not quite enough
I sit in the car and I listen to static
She said I look fat but I look fantastic
[Chorus]
Come back down to my knees
Gotta get back, gotta get free
Come back down to my knees
Be like them, lean back and breathe
Come back down to my knees
Gotta get back, gotta get free
Come back down to my knees
Be like them, lean back and breathe
[Verse 2]
I'm waking up, lost in boxes outside Tesco
Look like a bum sipping codeine Coca-Cola
Thought that I was northern Camden's own Flash Gordon
Sonic ray gun, gonna be a superstar
[Pre-Chorus]
I can't get a job so I live with my mom
I take her money but not quite enough
I make my own fun in grandmama's basement
Said I look mad, she said I look wasted
[Chorus]
Come back down to my knees
Gotta get back, gotta get free
Come back down to my knees
Be like them, lean back and breathe
Come back down to my knees
Gotta get back, gotta get free
Come back down to my knees
Be like them, lean back and breathe
[Instrumental break]
[Chorus]
Come back down to my knees
Gotta get back, gotta get free
Come back down to my knees
Be like them, lean back and breathe
Come back down to my knees
Gotta get back, gotta get free
Come back down to my knees
Be like them, lean back and breathe
Come back down to my knees
Gotta get back, gotta get free
Come back down to my knees
Be like them, lean back and breathe
[/cbtab][/cbtabs]
"Yout" – Testo (Lyrics) e Cover (Singolo)
[Verse 1]
Boy, when I left you you were young
I was gone, but not my love
You were clearly meant for more
Than a life lost in the war
[Pre-Chorus]
I want you to be happy
Free to run, get dizzy on caffeine
Funny friends that make you laugh
And maybe you're just a little bit dappy
[Chorus]
Fly
Feel your mother at your side
Don't you know you got my eyes
I'll make you fly
You'll be happy all the time
I know you can make it right
[Verse 2]
Boy, now your life is back-to-front
But you'll see thats not for long
Cause I know you'll feel the ghost
Of some memories so warm
[Pre-Chorus]
Boy, I want you to be happy
Free to run, get dizzy on caffeine
Funny friends that make you laugh
And maybe you're just a little bit dappy
[Chorus]
Fly
Feel your mother at your side
Don't you know you got my eyes
I'll make you fly
You'll be happy all the time
I know you can make it right
[Pre-Chorus]
Boy, I want you to be happy
Free to run, get dizzy on caffeine
Funny friends that make you laugh
And maybe you're just a little bit dappy
[Chorus]
Fly
Feel your mother at your side
Don't you know you got my eyes
I'll make you fly
You'll be happy all the time
I know you can make it right
I'll make you…
[Pre-Chorus]
Boy, I want you to be happy
Free to run, get dizzy on caffeine
Funny friends that make you laugh
And maybe you're just a little bit…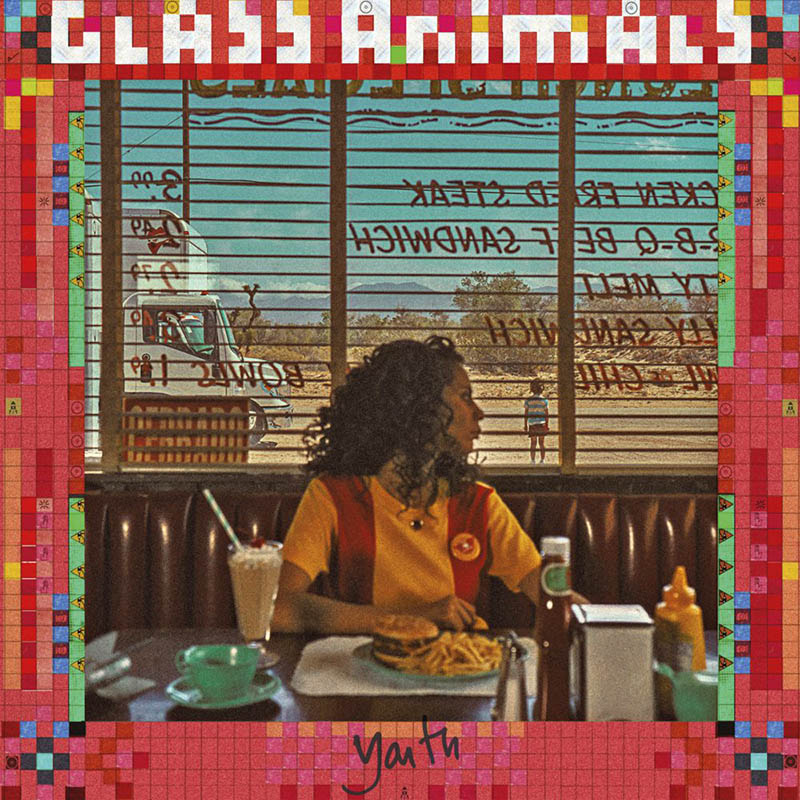 "How To Be A Human Being" – TrackList e Cover

Life Itself

Youth

Season 2 Episode 3

Pork Soda

Mama's Gun

Cane Shuga

Premade Sandwiches

The Other Side Of Paradise

Take A Slice

Poplar St

Agnes