Metallica: una cascata di video per "Hardwired … To Self-Destruct"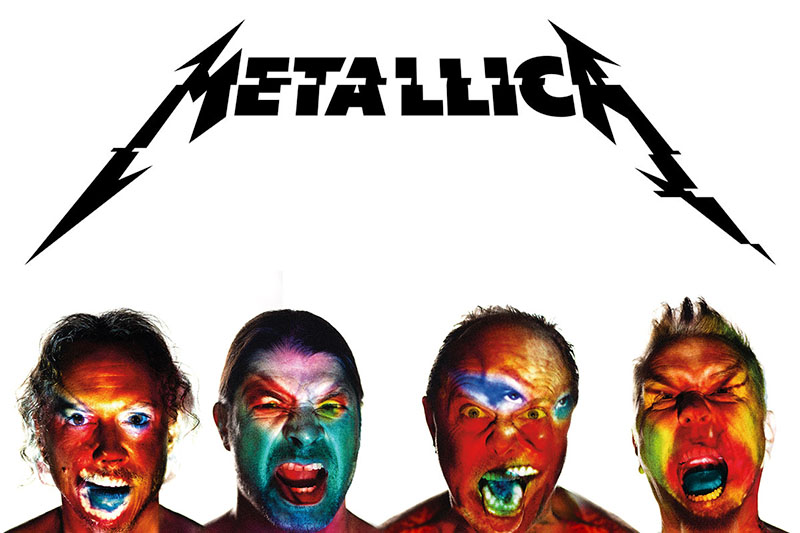 E' uscito venerdì 18 novembre "Hardwired … To Self-Destruct", il nuovo ed attesissimo album dei Metallica.
A otto anni dall'ultimo multiplatino "Death Magnetic", la band californiana ritorna alla grande sulla scena musicale con un lavoro in studio formato da dodici brani divisi su due dischi (tre nella versione Deluxe con un bonus cd contenente i riff che hanno originato il disco).
L'album si presenta soprattutto nella prima parte, con una varietà stilistica che mantiene sempre alta la tensione. Particolari attenzioni si sono avute per le sonorità britanniche del Metal classico anni 80, mentre nel secondo disco si ritorna alle atmosfere sonore degli anni 70.
Come sempre a capo della band c'è il frontman James Hetfield, ancora in grado di tirare fuori una voce unica dal timbro graffiante e all'occorrenza anche melodico. Il tutto mentre le sue dita suonano riff veloci e taglienti: una delle migliori chitarre ritmiche in circolazione.
"Hardwired … To Self-Destruct" non ha deluso le aspettitive dei fan, un album che raccoglie dodici pezzi godibili e ben fatti come i migliori Metallica sanno fare.
"Hardwired … To Self-Destruct" – TrackList e Cover

#Disco 1
Hardwired – (03:09)

Atlas, Rise! – (06:28)

Now That We're Dead – (06:59)

Moth Into Flame – (05:50)

Am I Savage? – (06:29)

Halo on Fire – (08:15)
#Disco2
Confusion – (06:41)

Dream No More – (06:55)

ManUNkind – (07:17)

Here Comes Revenge – (06:29)

Murder One – (05:45)

Spit Out the Bone – (07:09)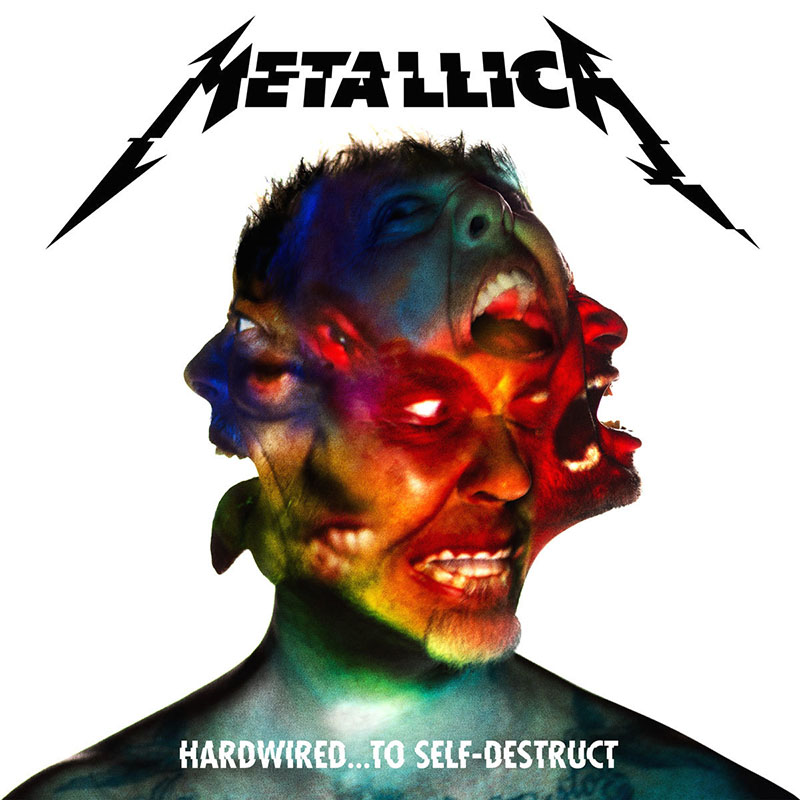 [divider]ALL VIDEOS[/divider]
[videogallery video1="youtube" url1="zaZswCtNmEg" image1="https://www.sientamusica.it/wp-content/uploads/2016/11/Lord_Of_Summer_M_2016_Video_SaM.jpg" caption1="Lord Of Summer" video2="youtube" url2="m46Z0-HXySo" image2="https://www.sientamusica.it/wp-content/uploads/2016/11/Spit_Out_The_Bone_M_2016_Video_SaM.jpg" caption2="Spit Out the Bone" video3="youtube" url3="2Mkq6GFLIsk&t=9s" image3="https://www.sientamusica.it/wp-content/uploads/2016/11/Murder_One_M_2016_Video_SaM.jpg" caption3="Murder One" video4="youtube" url4="WbxH5S9_A3M" image4="https://www.sientamusica.it/wp-content/uploads/2016/11/Halo_On_Fire_M_2016_SaM.jpg" caption4="Halo On Fire"]
[videogallery video1="youtube" url1="IkVG-qXRgfo" image1="https://www.sientamusica.it/wp-content/uploads/2016/11/Am_I_Savage_M_2016_Video_SaM.jpg" caption1="Am I Savage?" video2="youtube" url2="FpF8Wa2yQH0″ image2="https://www.sientamusica.it/wp-content/uploads/2016/11/Here_Comes_Revenge_M_2016_Video_SaM.jpg" caption2="Here Comes Revenge" video3="youtube" url3="QlF4rhAbwyc&t=151s" image3="https://www.sientamusica.it/wp-content/uploads/2016/11/Now_That_WeRe_Dead_M_2016_Video_SaM.jpg" caption3="Now That We're Dead" video4="youtube" url4="tUVr2xnGIEo&t=115s" image4="https://www.sientamusica.it/wp-content/uploads/2016/11/ManUNkind_M_2016_Video_SaM.jpg" caption4="ManUNkind"]
[videogallery video1="youtube" url1="ZChXK2rdr9M" image1="https://www.sientamusica.it/wp-content/uploads/2016/11/Confusion_M_2016_Video_SaM.jpg" caption1="Confusion" video2="youtube" url2="yqIQvE5R1tU" image2="https://www.sientamusica.it/wp-content/uploads/2016/11/Dream_No_More_M_2016_Video_SaM.jpg" caption2="Dream No More" video3="youtube" url3="JFAcOnhcpGA" image3="https://www.sientamusica.it/wp-content/uploads/2016/11/Atlas_Rise_M_2016_Video_SaM.jpg" caption3="Atlas, Rise!" video4="youtube" url4="uhBHL3v4d3I" image4="https://www.sientamusica.it/wp-content/uploads/2016/11/Hardwired_M_2016_Video_SaM.jpg" caption4="Hardwired"]