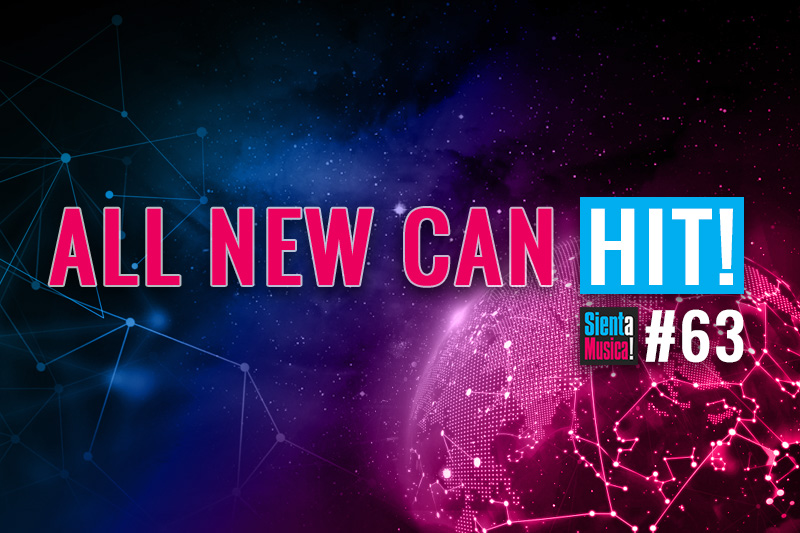 Renato Zero – "L'ANGELO FERITO"
Achille Lauro – "MALEDUCATA"
Rubi Rose feat. Camp – "POGO"
POGO - Testo (Lyrics)
[Intro: Rubi Rose]
Big slide, ayy, yeah
Big Rubi, you already know what the fuck goin' on, stop playin' with me
[Verse 1: Rubi Rose]
Don't be comin' at me crooked with that street talk
Run up in your crib, put on that mask, let that piece talk
Ayy, bitches really choosin' like a seesaw
Fucked on your homie now he wanna see can we talk?
Ho nigga, don't you speak on my name
Real bitch, I was made for this game (I was made for this game)
Caught a body, don't you aim for my chain
Or the rocks that I keep in my ring (Or the rocks that I keep in my ring)
Never hang around a so-so nigga
Rubi bouncin' like a pogo, nigga
I'm not your ho, though, nigga
When you see me, I be solo, nigga
All that cuffing is a no-no, nigga
You was promo, nigga
[Chorus: Rubi Rose]
I be bouncing on that dick and that shit long
Fuck and I came to the same song
Ayy, Rubi gon' flop, man, was they wrong
Bad bitch but my bread and my game strong
I be bouncing on that dick and that shit long
Fuck and I came to the same song
Ayy, Rubi gon' flop, man, was they wrong
Bad bitch but my bread and my game strong
[Verse 2: K CAMP]
You ain't fuckin', we don' trip, but I can trick it off
Whipped cream conversations, let me lick it off
You say that Birkin bag expensive, huh?
You hate niggas in they feelings, huh?
When you talkin', yeah, they listen, huh?
You ain't got no bitches, huh?
You be thirsty in them mentions, huh?
You be beggin' for attention, huh?
I spent a grip on my clothes (Racks)
I need a bitch that look like Rubi Rose
I throw them racks on my wrist and my toes (Ooh)
I really does it, they see and say goals
I ain't got time for a rat ho (Rat)
That pussy trash, you ain't gotta call me back, ho (Hello)
I get it poppin', I get rackies, I ain't worried 'bout no thot (Thot)
Shawty just a freak (Freak), shawty just a bop (Bop)
Diamonds like the ocean, I got water on these rocks (Rocks)
That nigga the opp, cuffin' pussy like a cop, what's happenin'?
[Verse 3: Rubi Rose]
Ayy, gettin' all this money, I don't be shit talkin'
Fucked on his face, then I told blood to kick rocks
Ayy, raised in the A on the big blocks
Iced out my wrist and that shit doesn't tick-tock (Sheesh)
Ayy, watch me pull up in that Benz
Give a fuck 'bout that shit that you in (In)
I'm a queen, I don't need to pretend
Ask your nigga, he in my DMs (He in my DMs)
Rubi Rose gettin' dough, ain't no joke
I got bitches who dance on the pole (They do)
And he like when I'm touchin' the floor
Lookin' back while I drop it real slow
[Chorus: Rubi Rose]
I be bouncing on that dick and that shit long
Fuck and I came to the same song
Ayy, Rubi gon' flop, man, was they wrong
Bad bitch but my bread and my game strong
I be bouncing on that dick and that shit long
Fuck and I came to the same song
Ayy, Rubi gon' flop, man, was they wrong
Bad bitch but my bread and my game strong
Samuele Bersani – "HARAKIRI"
HARAKIRI - Testo (Lyrics)
[Strofa 1]
Stava facendosi harakiri
Chiuso in cinema porno francese
Ma dopo i primi tentativi
"Non è il momento", disse e poi si arrese
Agli sviluppi della trama
Alla profondità dei dialoghi
Per arrivare all'astronave
Quella scatola tutta lamiera
Che non smetteva di tremare
E si appoggiava appena su due pietre
Aveva attraversato i campi
E si era aperto il mignolo di un piede
[Ritornello 1]
Canzoni d'amore altamente nocive
Per un cuore già troppo pulsante
Sapendo che in giro non c'era un dottore
Non stava mai lì ad ascoltarle
Davanti a uno specchio di carta argentata
Pensò: "Guarda che fisico, potrei dire di aver fatto lo stuntman"
[Strofa 2]
Si addormentò spontaneamente
Con il sonnifero lasciato in tasca
Con il sorriso deficiente
Di un imbucato al centro della festa
Sognò di avere un'aragosta
Ancora vive dentro una busta
Girò svegliato col cappotto addosso
Con una tanica di acqua di fosso
Da far bollire sul fornello
Tenuto in bilico con un ombrello
Che non poteva più aprirsi
Ma gli era utile per questo e quello
[Ritornello 2]
Persino a far finta di avere un fucile
Col quale, difendersi e quando
Provavano a superare il confine
Sparava bestemmie di marmo
Davanti ai ragazzi seduti sui cofani che
Lo provocavano
Tirò giù anche l'ultimo santo
[Outro]
Poi dopo una serie di giorni infelici
Venne fuori, vestito di bianco
Sembrava una lucciola in mezzo a un black out
Per fargli un regalo anche il cielo di colpo si aprì
A serramanico
Come se, spalancasse un sipario
Anitta feat. Cardi B & Myke Towers – "ME GUSTA"
Justin Bieber feat. Chance The Rapper – "HOLY"
Tommaso Paradiso – "RICORDAMI"
Sam Smith – "DIAMONDS"
Pentatonix – "MAD WORLD"