"FTCU" è il nuovo video di Latto ft. GloRilla & Gangsta Boo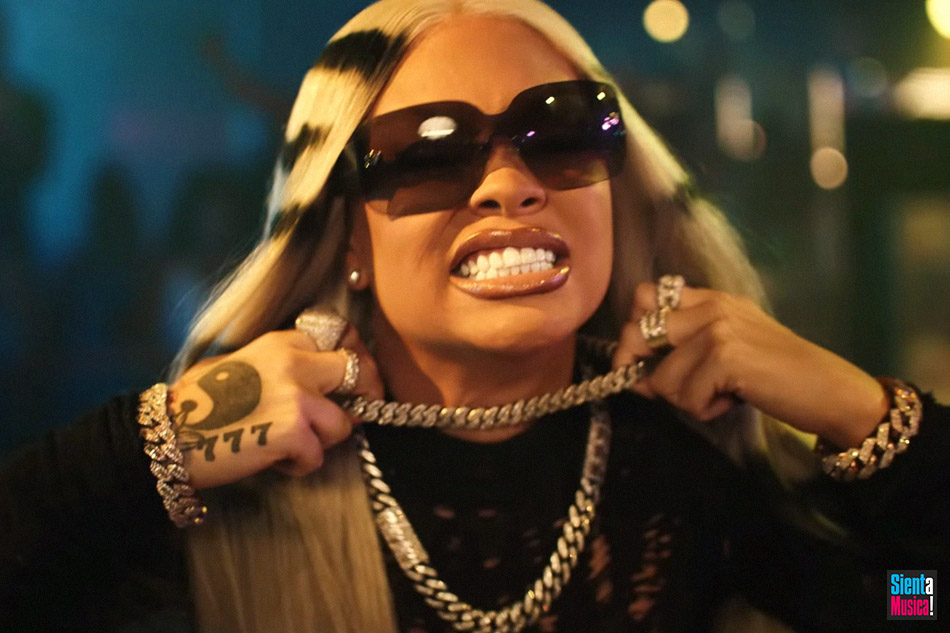 La rapper statunitense Latto ha pubblicato online il video del nuovo singolo "FTCU" ("Fuck The Club Up"), realizzato con la collaborazione di GloRilla e Gangsta Boo.
Il brano scritto dalle tre rapper e prodotto da d.a. got that dope è pronto a riempire le piste da ballo, grazie alla linea di bassi.
Il video diretto da maliaSHUTup (Malia Dishon) è stato prodotto da Resolve Media Group.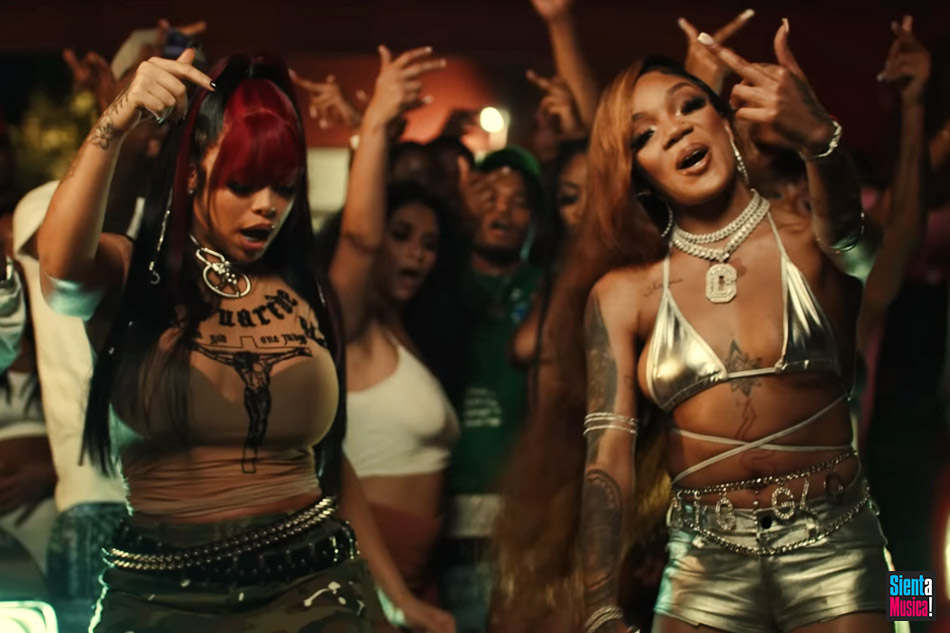 "FTCU"
[Intro: Gangsta Boo]
Man, I'm in the VIP, I done walked straight past you hoes
Bitch, you ain't see me? (d.a. got that dope)
I ain't see you either, bitch
[Chorus: Latto & Gangsta Boo]
Fuck the club up (Fuck the club up)
Fuck the club up (Fuck the club up)
I might stand up on your shit and fuck a dub up (Bitch)
Fuck the club up (Fuck the club up)
Fuck the club up (Fuck the club up)
I might go off in your shit, you tryna mug us (Bitch)
[Verse 1: Latto & Gangsta Boo]
Tear the club down (Fuck it up)
Stomp a bitch out (Fuck it up)
Stand up in these new Bottega, fuck your damn couch (Fuck it up)
Start a bottle war, these bitches barely keepin' up (Yeah, ho)
Muggin' like they want some smoke, but they ain't deep enough (They weak as fuck)
Young, ratchet, rich, and I'm rude as fuck, these bitches know what's up (Bitch)
Came in this bit' with a stick, don't at me, bitch, you know it's tucked (Grr)
Hottest in my city, bitch, me and these diamonds hit
Bet' not run up Big Latto, give no fuck about no image
Throw them ones, fuck that flow
Drag that bitch, fuck that ho (Yeah, yeah)
You could get yo' ass beat up right here and take this shit to go
Throw them ones, fuck that flow
Drag that bitch, fuck that ho (Ayy, ayy)
And security can't even save yo' ass, they know I'm trained to go
[Chorus: Latto, Gangsta Boo & GloRilla]
Fuck the club up (Fuck the club up)
Fuck the club up (Fuck the club up)
I might stand up on your shit and fuck a dub up (Bitch)
Fuck the club up (Fuck the club up)
Fuck the club up (GloRilla)
I might go off in your shit, you tryna mug us (Woo, hey, hey)
[Verse 2: GloRilla]
I can't walk up in the club if I ain't get that backend (Give me that)
They was at the club on live, we caught them bitches lackin' (Cap)
Eleven deep up in his booth, we posted like, "What's happenin'?" (What up?)
I pray to God a ho don't run up, all my bitches jackin' (Three thousand)
Ayy, I told them folks to Google me or somethin' 'cause I don't show ID (Nah)
And I don't give my number out in clubs, they gotta follow me (On IG)
Four cars full of shooters, just in case they try to follow me (Huh?)
Keep them pistols in the party, we don't go by policies (We don't do that)
Ayy, we in the club with drugs, we like a Pharmacy (High as fuck)
Strictly popping off on bitches, we not arguin' (Why they do that?)
Walk up in your party, make that bitch my party, ayy (On the gang)
And we just spiced it up and got them bitches saucy (On the gang)
[Chorus: Latto & Gangsta Boo]
Fuck the club up (Fuck the club up)
Fuck the club up (Fuck the club up)
I might stand up on your shit and fuck a dub up (Bitch)
Fuck the club up (Fuck the club, man)
Fuck the club up (Fuck the club)
I might go off in your shit, you tryna mug us
Fuck the club up (Fuck the club up)
Fuck the club up (Fuck the club up)
I might stand up on your shit and fuck a dub up (Bitch)
Fuck the club up (Yeah)
Fuck the club up (Yeah)
I might go off in your shit, you tryna mug us (Yeah, ho)
[Outro: Latto & Gangsta Boo]
(Fuck it up, fuck it up)
Fuck it up
Yeah, ho
Fuck it up